Registration & Plan Submission Deadline: 4th Annual Alumni New Venture Contest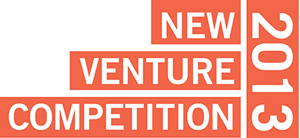 HBS Club of Southern California is pleased to announce the 2013 New Venture Competition (NVC), sponsored by Harvard Business School's Arthur Rock Center for Entrepreneurship, the Social Enterprise Initiative, and Alumni Relations. With more than half of HBS alumni classifying themselves as entrepreneurs at some point in their lives, this contest is designed to support alumni in launching promising new businesses and social-impact ventures. The 2013 NVC is open to all alumni worldwide.
The alumni competition features a $50,000 grand prize and $25,000 second prize. In addition, one finalist from each winning regional team will receive round-trip airfare to campus for the HBS finals, as well as lodging and meals. Groups compete across two tracks – a business track and a social enterprise track – depending on the nature of the new business venture.

Local competitions are held by participating HBS Alumni Clubs around the world. Each regional winner then competes in the NVC finals at HBS on April 29–30, 2013. The event on campus itself is a wonderful chance to network with entrepreneurs, investors, professors, and the Harvard community.

In order to encourage early registration for the Competition, the HBS Club of Southern California has decided to offer discounted pricing of $50 for those who submit registration forms by Jan 31st. If you do not yet have your business plan, but have the intention to participate, registration can be completed by preparing a simple form online.
Key dates:
Nov-Feb: Local events, webinars, and other programming

Jan 31: Early registration only deadline ($50 savings)

Feb 28: Registration and business plan submission deadline

Mar 14: Regional contest with local awards and prizes

April 29-30: Competition finals at HBS
Next Steps:
New Venture Competition Los Angeles Organizers:
Dayton Miller
Mike McGlade

Contest Timelines & Process (click here for full details)