HBS Virtual Learning Series feat. Prof. Howard Stevenson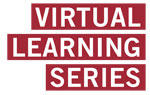 Philanthropy can be a powerful force in society but the challenges are great, especially as demand escalates while funding declines. In this talk, based on his book, Getting to Giving: Fundraising the Entrepreneurial Way, Professor Howard Stevenson exposes five myths about nonprofit organizations and charitable giving, from his perspective as a donor, fundraiser, and entrepreneur.
Event Details:
Event Date/Time: Thursday, February 7, 2013 - Noon EST
RSVP by February 6, 2013
Location: Your Office or Home
Cost: No Charge; Members Only Event
We will e-mail you the conference call details and instructions for submitting questions to the professor
Organizers: Bruce Marcus, MBA 1980 (Moderator), HBS Alumni Office
About the Virtual Learning Series
We'll supply the conference call and professor and you listen in. This unique series of events will pop up throughout the year with business topics of exceptional importance and significant current interest. All you have to do is dial in and listen to the most up-to-date comments and insights regarding the topic at hand. These events are available to paid HBS alumni members of the Club only.